EMORY LIBRARIES ONLINE EXHIBIT
Reading Room with a View
Reflecting on Rose Library Collections
The Reading Room of Rose Library offers visitors the opportunity to view first-hand the rich collections held by the Stuart A. Rose Manuscript, Archives, and Rare Book Library of Emory University.  It also offers, through a large collage of posters and photographs, a chance to explore how the Library has engaged with diverse communities through our exhibitions.
The images on this wall represent the breadth of our collections; the depth of our student, staff, and faculty curators; and the range of our venues on Emory's campus and beyond over more than 20 years of selected exhibitions.
Accessing these Materials
USING ROSE LIBRARY
The Rose Library is located in the Robert W. Woodruff Library in the heart of Emory University's main Atlanta campus. We are a closed-stacks library, which means that all of our holdings are accessible only in our on-site reading room. However, we welcome all researchers, whether you are researching an academic work or fulfilling a personal passion. You can use the information below to plan a visit or contact us with questions.
The Emory University Libraries Stuart A. Rose Manuscript, Archives, & Rare Book Library promotes access and learning, equity, and justice by documenting, preserving, and making accessible distinctive and diverse collections and records. The Rose Library fosters original research and critical engagement with the past by engaging diverse communities through innovative outreach, programming, and exhibitions.
Preparing for a research visit
Click the link below to find all of the information you need to prepare for a research visit to Rose Library. If you have any questions, please contact us at rose.library@emory.edu or 404-727-6887.
Prepare for A Research Visit
Regular Operating Hours
MONDAY-FRIDAY: 9:00am-5:00pm
SATURDAY: By Appointment Only
SUNDAY: Closed
Library hours are subject to change. Please confirm we are open by clicking the link below.
Rose Library Hours
Making an appointment
Click on the link below to read our guidelines and make an appointment at the Rose Library.
Make an Appointment
Requesting Materials
Visitors to Rose Library are encouraged to register and submit a materials request in advance of their arrival. This can be done through either Emory's book catalog, discoverE, or Emory's FindingAids Database. Once you find an item you want, choose the "Request from…" link to create a user account and then submit the request. Scroll down on the Request Materials page for video tutorials on requesting.
Request Materials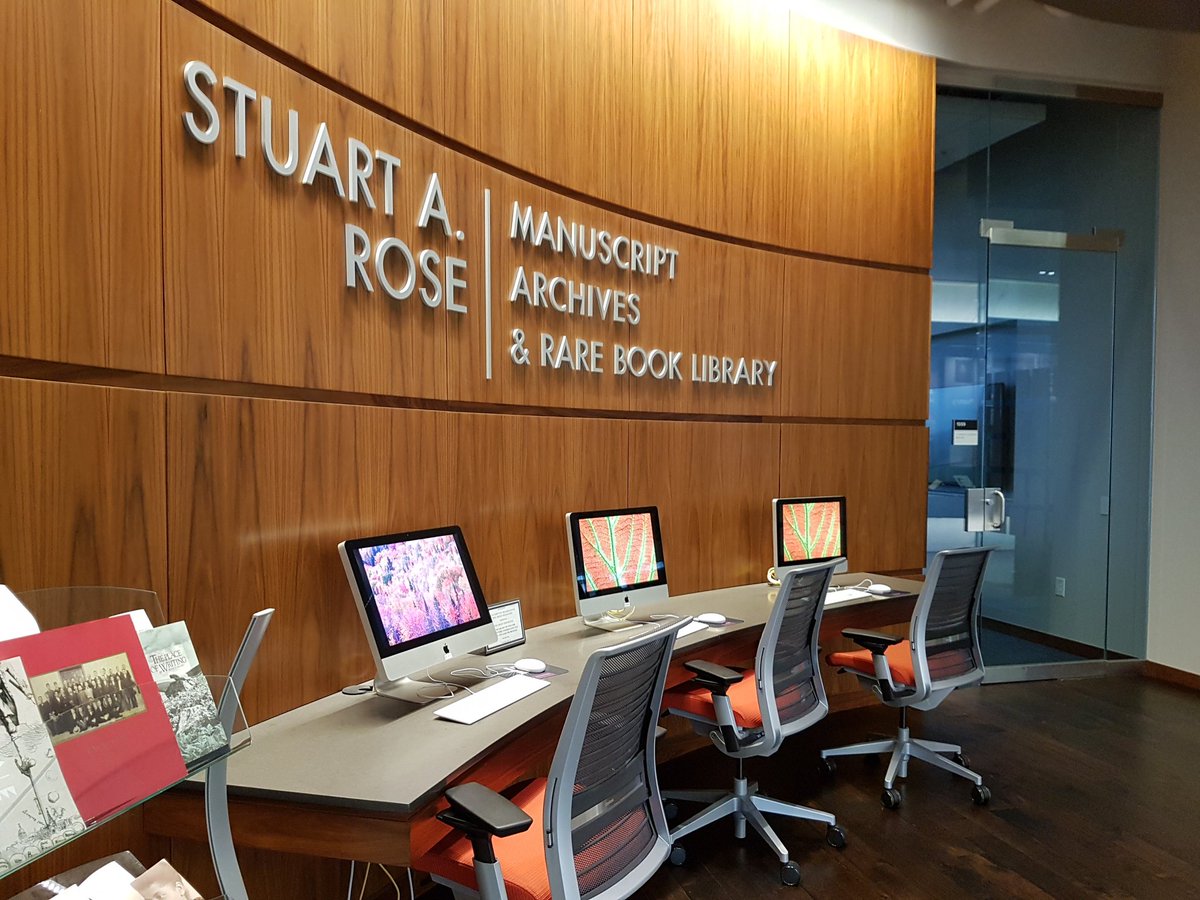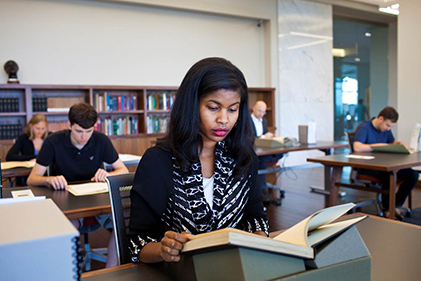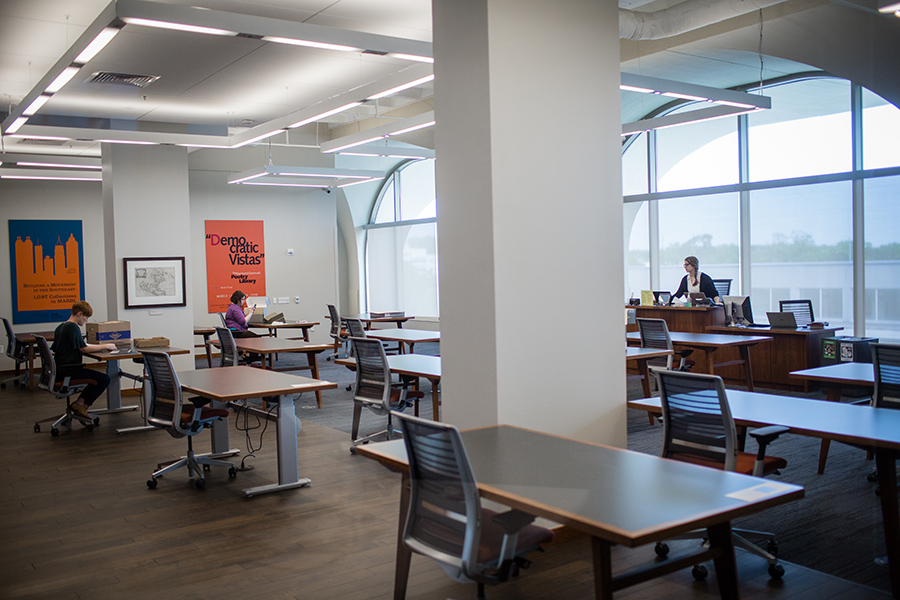 Ways to Give
The Emory Libraries welcome gifts of all kinds from Emory students, faculty, staff and from the community. Gifts of all sizes provide Emory the ongoing resources that are crucial to its growth and success as a world-class institution. Every gift to Emory makes a difference, no matter what it supports.
The Rose Library has been shaped and strengthened through the generosity of thousands of individuals who, through the decades, have generously supported the library. We cannot realize our potential without the support of individuals, corporations, and foundations willing to invest in the Library's future.
Funds donated to the collection endowments will create a lasting legacy for generations of future researchers and visitors.
Click here to give today:
University Libraries Fund for Excellence
MARBL Fund for Excellence /
Linda Matthews Fund for Special Collections
African American Collections Fund
Woodruff Library Exhibits
and Public Programming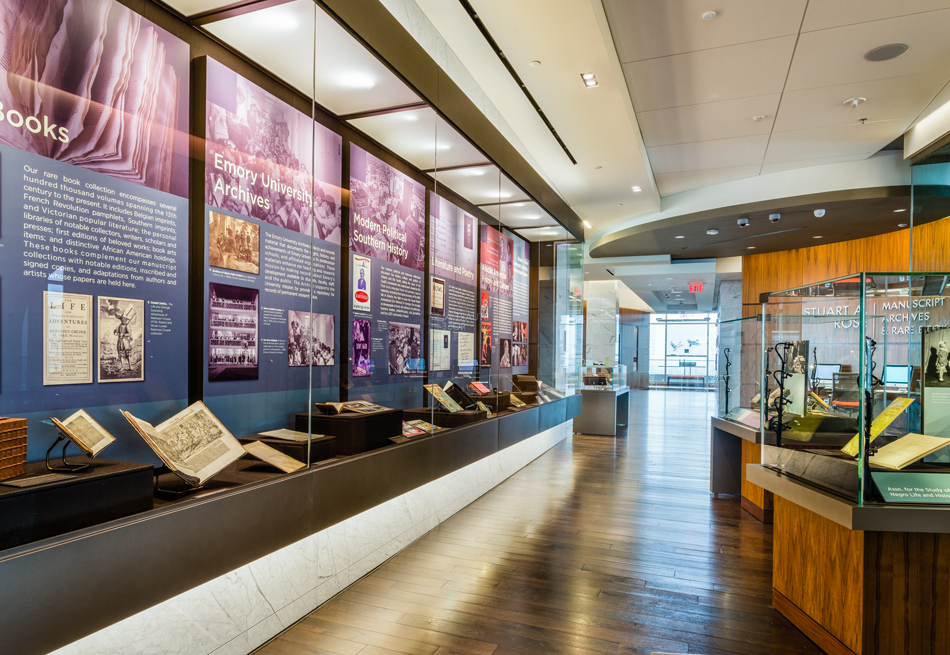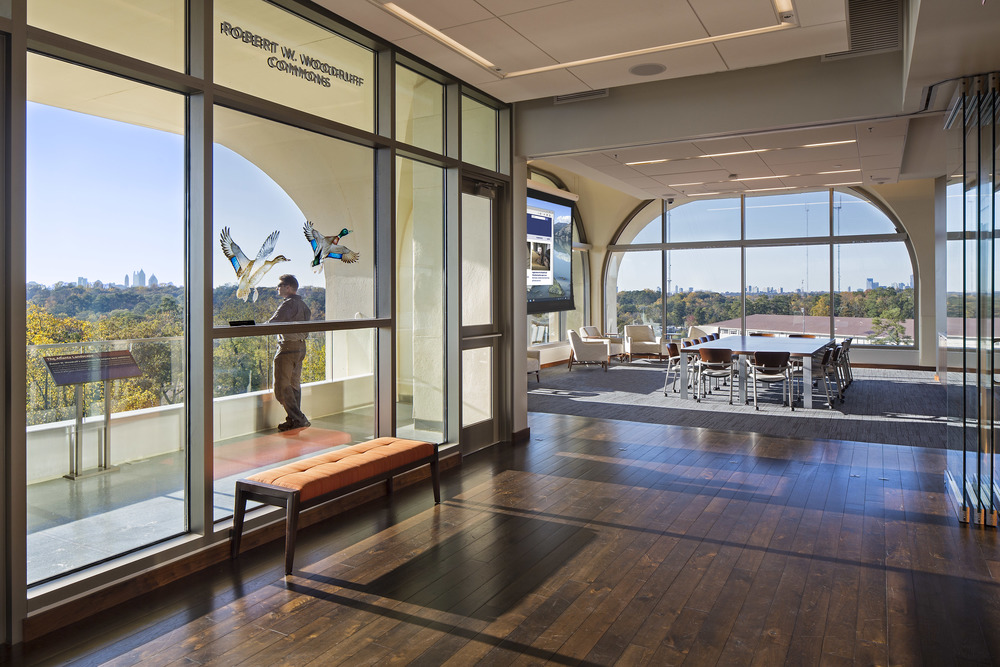 The Rose Library accepts new archival materials regularly, however there are many factors to take into consideration before making a contribution. To learn more about what it means to donate, please visit the Society of American Archivists guides for donating personal and family collections or organizational records. We are happy to help find a home for your materials either at Emory or at another institution.
For more information about financial contributions or if you are considering making a donation of manuscript or book materials, please contact Erin Horeni-Ogle, Director of Advancement, Emory Libraries at ehoreni@emory.edu or 404.727.5386.
Questions can be addressed as well to Chris Palazzolo, Head of Collection Management, at Woodruff Library at cpalazz@emory.edu.
The acceptance of a gift does not constitute adding an item to the collection; Emory reserves the right to make all collection decisions, in accordance with IRS regulations. Emory also reserves the right to dispose of materials not added to the collection as it sees fit (e.g., other vendors, booksellers, nonprofit groups).