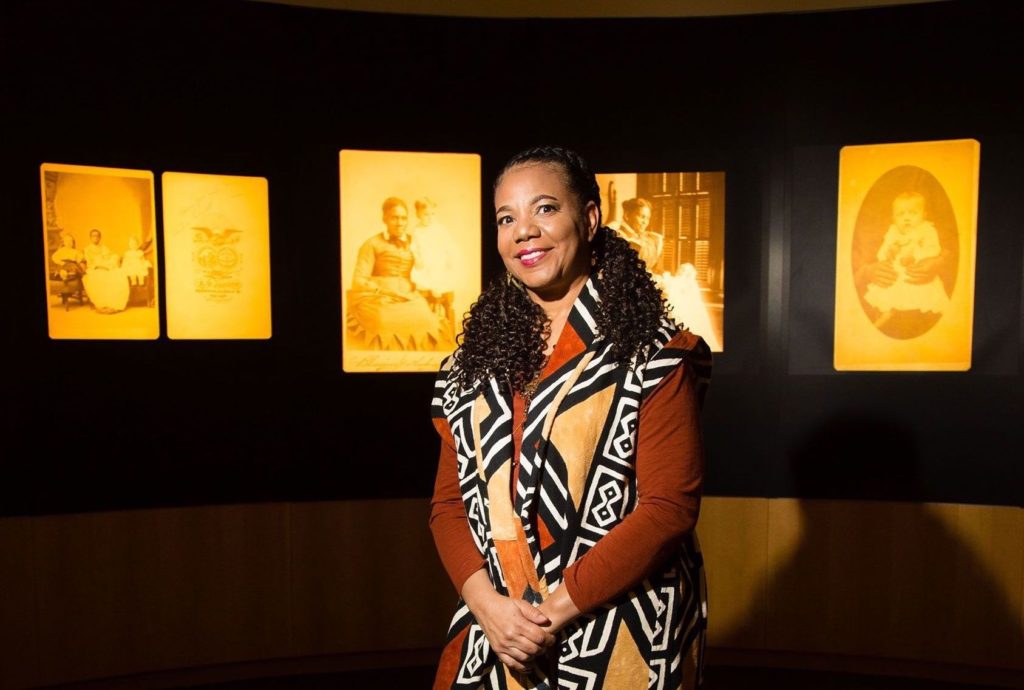 "The Langmuir collection changed the trajectory of my teaching and my scholarship. Sometimes my students pointed out details in the photographs that I had not noticed before and that was wonderful! Having unlimited access to the digital collection was an amazing experience for me as a researcher."
Meet the Curator
Dr. Kimberly Wallace-Sanders
"Framing Shadows" has been curated by Dr. Kimberly Wallace-Sanders, an associate professor of American Studies and African American Studies in the university's Department of African American Studies.
In her 2007 book, Mammy: A Century of Race, Gender and Southern Memory, Wallace-Sanders addressed cultural representations of "the mammy" as a stereotype from 19th-century literature and popular culture. In "Framing Shadows," she shifts her scholarly focus to the photographs of African Americans in domestic service with white children. This exhibition is the prelude to her forthcoming book.
Dr. Wallace-Sanders' research is ongoing. If you have photographs or narratives of African American caregivers or their white charges between 1840 and 1920 that you wish to share, you may send her a note or information at LibraryExhibits@emory.edu.